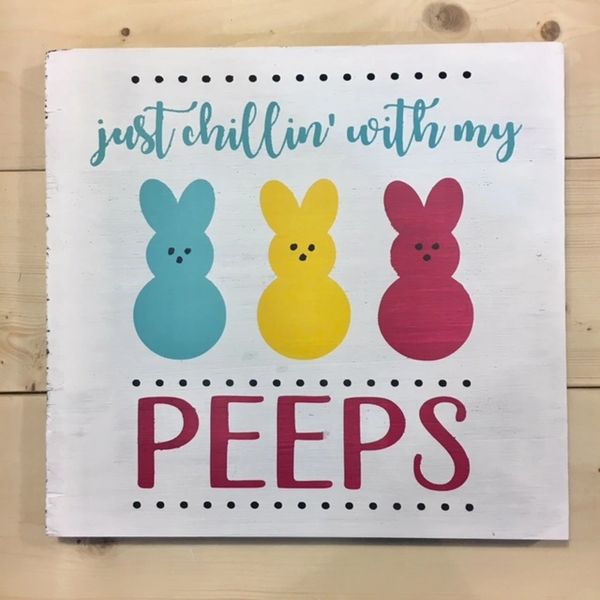 chillin' with my peeps
Product Details:
Round or square sizes available.
Wood (stain) color of your choice (Dark, Medium, Grey)

All wood will be painted white on the front only, slightly distressed, unless you specify you do not want this.
The paint colors in the image above are aqua sky blue, primary yellow, razzleberry pink and black dots. If you would like different color paint options, please refer to our color chart and let us know what you would like painted differently in the comment box. 
Reviews