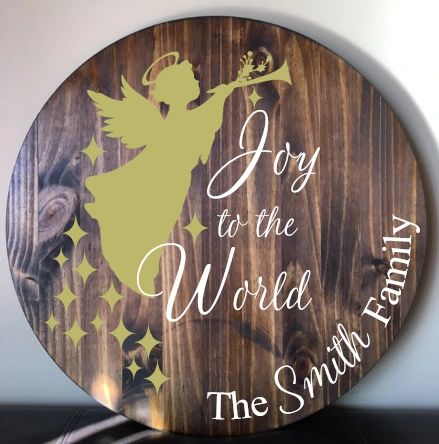 Family name w/ Angel
Product Description:
A festive holiday family sign.
Product Details:
Round or square wood size of your choice (24" or 18")
Wood (stain) color of your choice (Dark, Medium, Grey)
Angel painted in Christmas Red, Metallic 14k Gold or White.
Vinyl lettering color of your choice (Black, White, Gold, Light Beige)
In this picture:
Round wood is painted in Dark Stain Color.
Angel is painted in Metallic 14k Gold.
Letters are vinyl white color.
Reviews