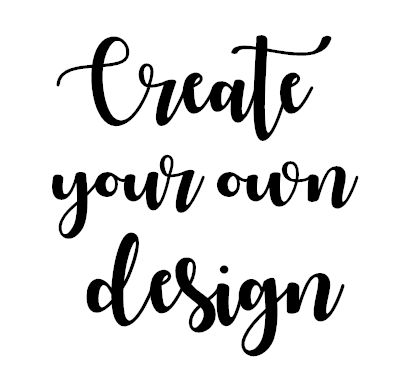 Create your own design
The create your own design option is for those who have a specific design idea that you do not see on our website.  Whether it's a sign you've seen somewhere else, or an image you'd like to send us that you want included on the sign, we can help you bring your imagination to life on your own custom sign.  
Please keep in mind, we might not be able to copy images that you send us that do not vectorize well.  Black and white silhouette images work best.  Others ideas must be re-designed by us instead of copied, and that takes time.  Even the "easy" designs take time, as we want to make sure the end product is what you had in mind.  All custom orders and proofs have a 2-4 week turn around time.  Keep this in mind if you are ordering for a sign party you will be attending.  
Prices for custom designs vary by size.  
Wood Size            Original Price    Custom design fee    Total Cost
12" square            $25                     $5                                $30
7x17" rectangle    $25                     $5                                $30
5.5x24"                $25                    $10                             $35
12x24"                  $40                    $15                              $55
18x24" rectangle  $65                    $15                               $80
18" square/round $55                    $15                               $70
24" square/round $65                   $15                               $80
If you are ordering a smaller sign, only a few words or a short sentence can fit onto the 12" or 7x17" signs.  The more detail your design has, the bigger the wood size you will need to order.  Feel free to email us at woodlovesigns@hotmail.com with any questions before placing your order.  No refunds will be given once the design has been created and the proof has been sent. 
Reviews