Door leaners single and double sided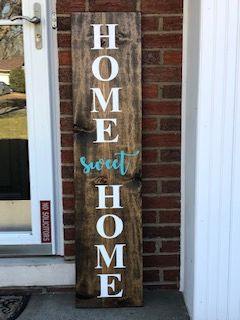 Door leaners single and double sided
Product Details:
This solid wood door leaner will look great on your front porch, foyer, or by your mantle.  This adds the perfect touch to your holiday decor.  Choose your color wood and design,  SINGLE SIDED OR DOUBLE SIDED!!!
Choose a stain color and/or paint color for each side of the board.  Also choose a design for each side.
This sign measures 5' tall, 11.25" wide.
We do ship within the continental US.
Reviews