Home door leaner with burlap wreath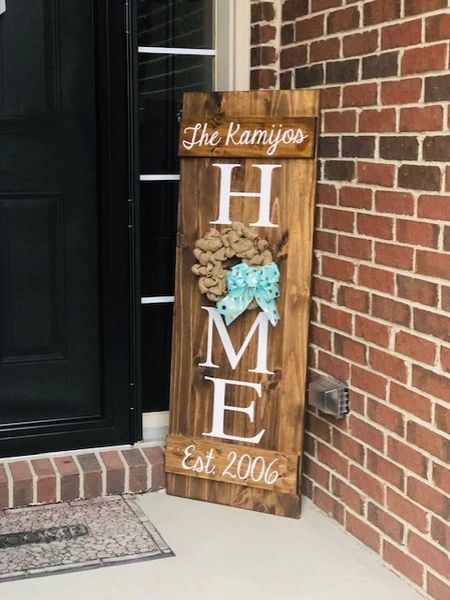 Home door leaner with burlap wreath
Product Details:
This solid wood door leaner will look great on your front porch, foyer, or by your mantle.  Comes with a custom made burlap wreath and ribbon.   This adds the perfect welcoming touch to your home.  Choose your color wood and design,
Choose a stain color and/or paint color.  Also choose a design.
This sign measures 4' tall, 17.5" wide.
We do ship within the continental US.
Reviews