Not all who wander are lost decal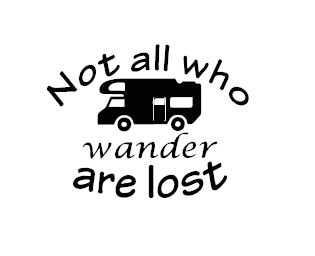 Not all who wander are lost decal
This decal measures approximately 6" x 4.5" (L x H).
Decals do not have backgrounds. The background will be whatever you place the item on.
Pick a contrasting color to the surface you plan on applying the decal to.
Our decals are cut from high quality outdoor vinyl and are water and weatherproof.
Reviews