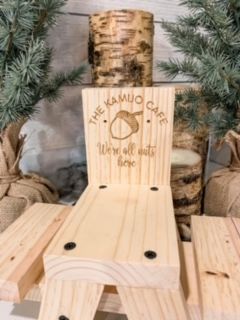 Squirrel picnic table
Product Description:
This adorable picnic table measures 9"x9"x6" and can be mounted to a tree, wooden fence, or free standing.  Add an ear of corn to the screw or put some acorns on the table and watch your furry friends feast!  Choose to personalize it with an engraved design.  All tables will have a coat of polyurethane for outdoor use.
Reviews