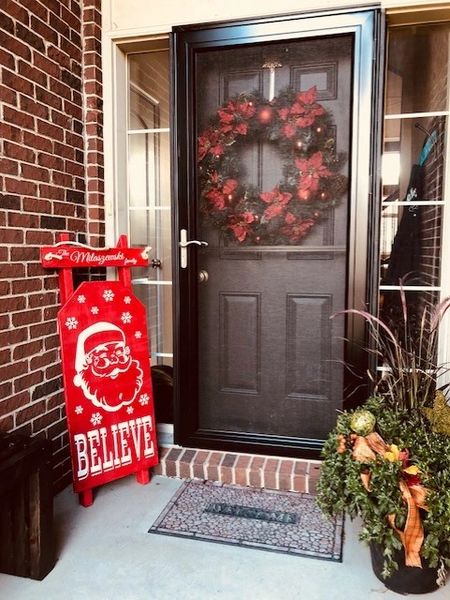 Wooden Christmas Sleds
Product Details:
These gorgeous, handmade, sturdy, solid wood sleds are the perfect addition to your holiday decor.  Choose from 6 festive designs, 3 stain colors and several holiday paint colors.  Add your family name to make this truly unique!  THE SNOWMAN DESIGN COMES PAINTED AS IT IS IN THE PICTURE, BUT YOU CAN CHOOSE YOUR WOOD STAIN COLOR.
Our sleds measure 48" tall, 18" wide.  They weigh approximately 13.5 pounds. 
There are a few workshop dates available at Plaster Playhouse in Shelby Twp., MI.  Please indicate which workshop you are attending or which party.  All other orders must be pre-made, so please choose the pre-made option.  It costs $10 more and comes with a polyurethane coating so your sled is already weather proofed for you! 
We do ship within the continental US.
Please allow 3-5 business days plus 2 day priority shipping to make and receive your sled.
Reviews